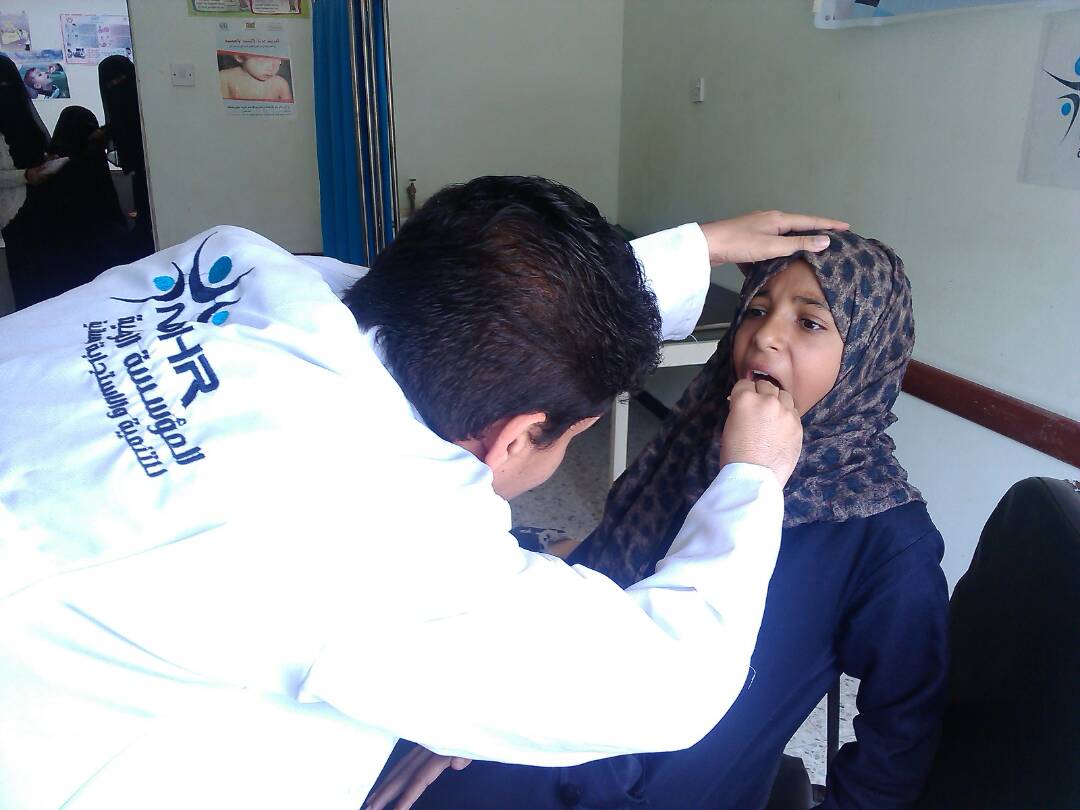 Health facilities supported by the National Foundation for Development and Humanitarian Response continue to provide services to beneficiaries in Sana'a, Amran, Ibb and Al Jawf governorates as part of the emergency medical services project funded by the United Nations Office for the Coordination of Humanitarian Affairs (OCHA).

The director of the health and nutrition program in the institution, Dr. Abdul Wahab Zainah, said that 89,789 people benefited from the health services provided by the medical teams in 12 health facilities in the departments of Bani Matar, Kharf, Siani and Matmon, since the launch of the project activities o in August 2017.

He pointed out that girls formed the largest number of beneficiaries, reaching a total of 30,180 girls, and children were the second largest group of beneficiaries, with a total of 20240 children. Meanwhile, the project still reached 19,847 male and 19,522 female beneficiaries.

Dr. Abdul Wahab Zainah pointed out that since the inauguration of the project, NFDHR has been providing these facilities with large quantities of medicines on a regular basis and, as a result, providing patients this medicine free of charge. He pointed out that the three health centers in Kharf Directorate in Amran have provided services to 27,346 beneficiaries from different age groups during the same period, and the medical teams in the Siyani Directorate provided services to 25,493 beneficiaries. In addition, 18,746 people were provided with medical supplies in Bani Matar and 18,204 people in the Directorate of Mtoun in Al-Jawf Governorate.

The Director of the Health Program gave praise for the cooperation of local authorities and directors of health offices in the governorates and the target districts in facilitating NFDHR's activities.