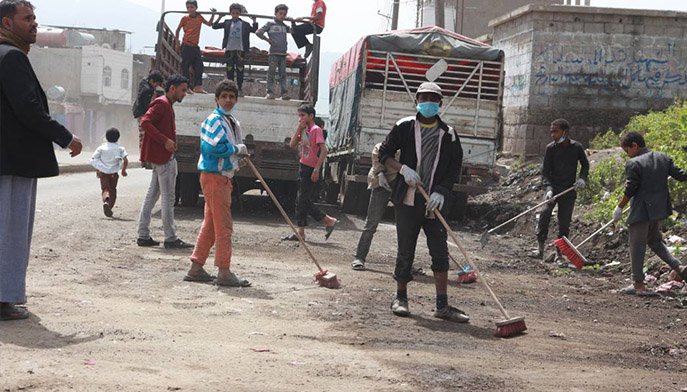 The Pioneers of Peace Initiative (Roaad Al-Salam initiative) is implementing a large cleaning campaign in the Qahzah area with the support of the the National Foundation for Development and Humanitarian Response (NFDHR).
On Wednesday, July 25th, the Qahzeh district of Al-Dahar in Ibb governorate witnessed a large cleaning campaign.
The campaign carried out by the Pioneers of Peace initiative with the support of NFDHR aimed at removing the waste and garbage accumulated in the streets and residential area in Qahzah districts.
The campaign witnessed a positive interaction of citizens who took part in the activities of the cleaning campaign.
The initiative also distributed a number of garbage baskets in the residential neighborhoods in the region
The Foundation is also currently implementing a project in Ibb to promote community peace with the assistance of Safer world, which aims to build the capacity of initiatives to implement community service projects.