The 8-year conflict has led many families to flee from dangerous areas, hoping to find a better place for themselves and their families. The waves of displacement increased with the intensified conflict, resulting in the worst humanitarian crisis on earth. In 2018, Hamama Mutlaq, 40, was displaced with 6 of her daughters, 2 of her sons, and her husband from Ibb Governorate, and eventually settled in Marib Governorate.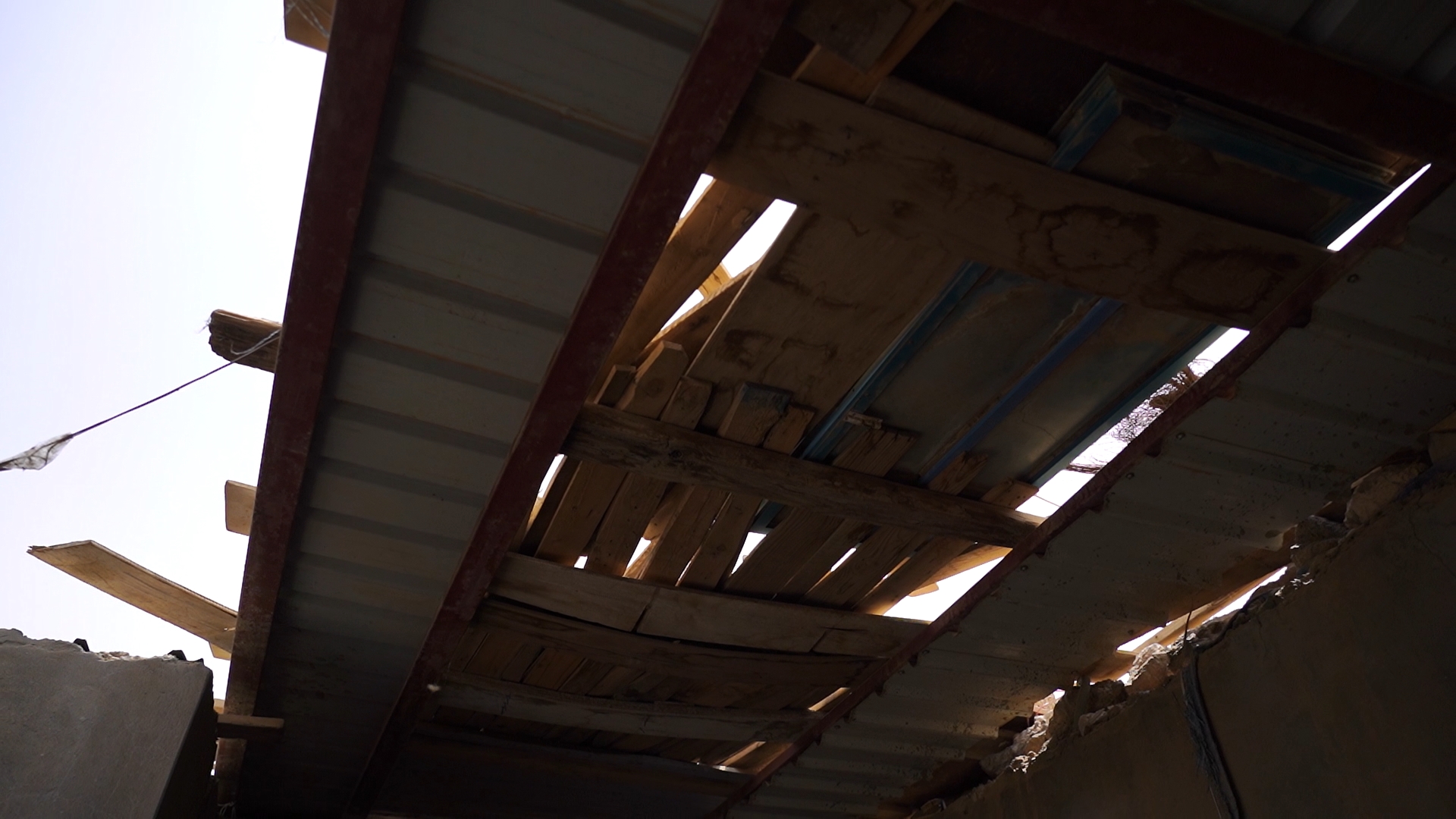 Hamama recalls her life before the war and says, "I was able to provide food and clothing for my sons and daughters. We lived in a rent house, but we led a stable life." Hamama is currently living in un-roofed ruined house that lacks basic elements of housing, but this is not what worries her! "With war and high prices, I was unable to feed my children..." Current economic crisis has led many families to the brink of poverty; and Hamama's family can only eat one meal per day! All she wishes for is to have enough food for her family and to see them in good health.


Starvation is a ghost threatening hundreds of displaced families. With lack of job opportunities, deterioration of currency value, and selling all their belongings, IDPs do not have many options. Since October of the year 2021, Hamama and her family have been registered within the emergency response to food and education gaps project funded by the Yemen Humanitarian Fund YHF and implemented by NFDHR to receive emergency food aid through cash transfers to fill the gap in providing food for her family. She says, "The aid has improved our living circumstances. We now eat 3 full meals a day because of the availability of flour, oil and sugar that we bought using the aid money." Cash assistance creates new hope and banish worries of providing daily meals for the beneficiary families.



"We hope that the assistance will continue for as long as possible, the money helped us a lot." Hamama and her family went through hardships of displacement and the difficulty of providing for her needs and her family. This aid contributes to restoring hope to the most affected families in conflict areas.